In the true spirit of the Pertemps family of businesses, Network Healthcare has been at the forefront of the Covid19 pandemic supporting local communities across the UK, delivering essential health & social care services to the elderly & vulnerable in their own homes. The company has also been at full stretch to recruit and manage a wide range of domiciliary and nursing staff that are much in demand across struggling care homes.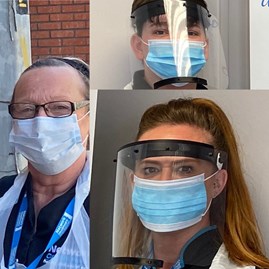 As a company that provides carers to high risk individuals the challenges have never been greater. The lack of personal protective equipment (PPE) has been widely reported in the press but due to the creativity and problem solving demonstrated by Network Healthcare teams this meant that at no stage were the most needy, in the locations they serve, under threat!
Paul Hanke, founder & Managing Director applauded the efforts and went on to say that "the dedication of the Network Healthcare operational teams and the frontline carers who have been delivering personal care in extraordinary circumstances is a credit to all the selfless staff".